PORT UPDATE / MUA ACTION
The good news on the ports is that both DP World and Hutchinson have managed to get their Enterprise Agreements in place with the MUA and both of these operators are working reasonably well around Australia under the current conditions.
But Patricks have still not been able to come to terms with the MUA on their new Enterprise Agreement and the negotiations have broken down once again. As a result, the MUA have been taking Protected industrial Action at Patrick ports in Sydney, Brisbane, Melbourne and Fremantle over the past few weeks . Various operational bans have been put in place along with several ongoing work restrictions being imposed and as a result of these actions, delays are being experienced with vessels arriving and departing at Patricks ports with Sydney currently reporting berthing delays of between 4 to 7 days later than scheduled at their terminal.
The MUA are also taking action against tug operator Svitzer, as they can't come terms on their new Enterprise Agreement either, so the MUA have been taking Protected Industrial Action against them as well.
This action is disrupting and affecting the berthing and handling of vessels in Australian ports, but it's mainly affecting Maersk vessels, as Svitzer is owned by Maersk and the MUA have been specifically targeting their vessels.
Unfortunately, both these actions by the MUA are affecting the operations of several of our major ports and as a result we're continuing to see vessels change their rotation and omit calls into various ports around Australia.
BIOSECURITY UPDATES
Khapra Beetle
Further to our April newsletter The Department of Agriculture, Water and Environment are stepping up their requirements to protect against the threat of the Khapra Beetle, as this pest is a major risk to our grain industry.
If you intend to import FCL's from Target Risk Countries, and the products are either:     
1.       High-risk plant products  that khapra beetle is known to eat and infest. Some examples include rice, chickpeas, wheat, peanuts, soybean, dried chillies and celery seed, or  
2.       Destined for direct delivery to a Rural location
Containers must be treated offshore in an approved manner
If mandatory offshore treatment is not completed  prior to export FCL's containing high risk plant products will have to be re-exported. 
Biosecurity say they will NOT allow FCL treatment for Khapra beetle, in Australia.  
FCL's containing non-high risk product, will not be allowed to be unpacked in a rural grain growing area (eg unpack in metro area will be required).     
Excludes ISO, flat racks, Reefers, BBK, LCL, Airfreight  
If you need any further information on this subject please talk to your local CFL contact, or refer to the government web site to check the list of affected goods and which countries are listed as high risk – www.agriculture.gov.au/pests-diseases-weeds/plant/khapra-beetle 
The department of Agriculture, Water and the Environment has also put out the below video on this subject, this is quite informative and may be useful for everyone in regard to the cleanliness of containers for shipping.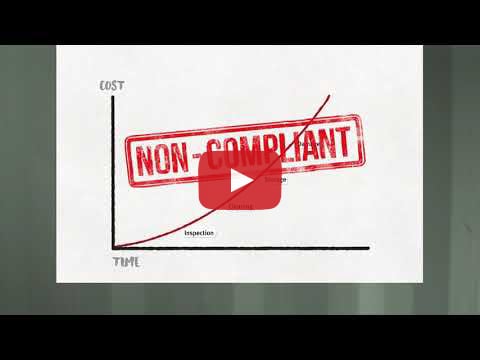 Brown Marmorated Stink Bug (BMSB)
The Brown Marmorated stink bug (BMSB) season is due to start again from the 1st September and will apply to target high risk goods that are shipped from any target risk countries from this date. BMSB measures will remain in place for shipments departing up to the 30th April 2022.
This season, Poland has been added to the list of target risk countries and Belarus, Malta, Sweden, United Kingdom and Chile have been identified as emerging risk countries.
For more detailed information on this matter please refer to the following web site or talk to your local FCL contact – www.agriculture.gov.au/import/before/brown-marmorated-stink-bugs
 
SHIPPING UPDATE



We also wanted to give you another update on the current shipping situation around the world based on the various regions, as its far from ideal with many ports still heavily congested and with most services overbooked and severely delayed.
Below is a brief overview of the various issues being encountered which will hopefully give you a little more information on the ongoing problems that continue to affect shipping around the word.
New Zealand
Shipping to and from New Zealand continues to be difficult with carriers continuing to change and shuffle their services with vessels omitting various ports and changing their rotations at the last minute. Also, space and equipment is still quite difficult to get with long delays being encountered waiting for a booking and several carriers have ceased taking any new bookings at all on this route due to these issues.
South East Asia
Many countries in South East Asia have been hit hard with the Delta strain of COVID-19, similar to parts of Australia and theses countries have gone back into lockdown, which is affecting manufacturing, trucking and shipping. Many factories in Vietnam have had to close as the country tries to stop the spread of the virus with large numbers of workers unable to leave home go to work due to the strict COVID quarantine restrictions in place. Thailand is also operating under lockdown restrictions as is Malaysia and Indonesia and this is affecting manufacturing and slowing down the movement of goods in these countries. India is also still severely affected by COVID-19 and its becoming extremely difficult to get shipments moving from India at the moment. Many shipping lines are so overbooked in India, that they've stopped taking bookings from some of the main ports and its expected that this will go on for quite some time with very long delays being anticipated.
North Asia (China)
The good news is that the Yantian port situation has improved and shipping from Southern China is slowly getting back to normal with the back log of containers waiting to be shipped being reduced. The bad news is that there is still substantial congestion being encountered in most ports in China and the situation with space and equipment hasn't improved. Many bookings are being delayed or rolled, as the carriers wait for equipment to become available and then they're further delayed waiting for space on the next available vessel. Unfortunately, much of the equipment needed continues to be diverted to the USA and Europe trade lanes, which are experiencing much higher freight rates than to Australia and this is reducing the number of containers being available for our trade lane. At the same time, we're seeing freight cost to Australia and New Zealand continue soar with rates going up nearly every week and these increases are going up by USD 500/20' container now instead of the previous USD 300/20'. It's expected that the carriers will continue to push rates up during the busy peak season, as space and equipment become even harder to get and there are grim predictions that the cost for a 40' container could even reach USD 9000 to 10,000 during this peak.
Click here to see a notice we've received regarding the rate increase for August from one of the carriers for your information.   
Europe
Shipping from Europe is still difficult with most major ports being congested and all services overbooked with long delays being incurred waiting for space. Also, many countries in Europe are still operating under various COVID related restrictions which are impacting trucking, manufacturing and shipping. There is also the summer break to contend with now in Europe and this will also affect the movement of cargo with many businesses closing or reducing their capacity during this holiday period.
USA
Nothing has improved much with shipping from the USA, as most major ports are still congested with long delays being incurred for vessel trying to berth. Space and equipment are still in short supply and bookings are being delayed or even cancelled in some cases by the carriers due to the lack of equipment and space being available. Also, trucking and drayage charges in the USA are rapidly increasing due to the lack of drivers and trailers being available, as the trucking industry in the USA is in a dire situation due to the surge in shipping with COVID and the reduction in driver numbers.   
South Africa
There is on going civil unrest in South Africa with protests and demonstrations taking place due to the imprisonment of a former leader, whilst at the same time the country is going through another lockdown due to the spread of the Delta strain of COVID-19.
These issues are severely affecting the handling and movement of cargo from this country and hopefully things will calm down soon, so that freight and cargo movement can start to get back to some sort of normal operations again.  
COVID SITUATION IN SYDNEY AND MELBOURNE
We hope all our customers in Sydney and Melbourne are managing to keep well and stay safe during these challenging times. Unfortunately it looks like the current lockdown in Sydney may go on for some time and please let us know if your situation changes in any way during this lockdown and if we may need to change or hold any possible deliveries etc. As we did in the previous lockdown, the majority of our staff in Sydney and Melbourne will continue to work from home with little or no disruption to your services and please stay safe and let us know how we can help.
Cartage Increases for Sydney LCL and Airfreight Deliveries
There will be a small increase to Sydney LCL and airfreight cartage rates from the 1st of September
We've managed to keep these rates stable for the past few years, but we've had to increase them now to help try and cover the ever increasing costs associated with handling and delivering cargo.  
Increase will be $0.02 per kg for airfreight and $2.00 per cbm/tonne for LCL
Minimum charge will also increase by $5.00 per shipment
Airfreight Update
The situation with airfreight is still not good and its expected to get worse now that there's been a further reduction in the amount of passenger flights being allowed to land in Australia. As a result of this, some rates will increase to even higher levels due to this reduction in space and services available, but hopefully rates on the freighter services coming to Australia will remain stable.